Don't hate the playa...The Killers to appear on THE O.C.
FILTER MAGAZINE
The O.C. Lands Modest Mouse, the Killers, and the Walkmen
by Gur Rashal | 08.20.2004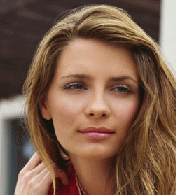 The hottest trends in television and music are coming together as Modest Mouse,
the Killers
, and the Walkmen have all signed on to appear in episodes of the second season of the popular TV hit, The O.C.. Both the Killers and the Walkmen have already finished filming their appearances, with the Walkmen performing "Little House of Savages" and "What's in It for Me" from their latest LP, Bows + Arrows.
The show has featured backdrop songs from bands such as Franz Ferdinand and Interpol in past episodes, in addition to a high profile appearance by Los Angeles rockers Rooney.
I'm ready for the show that only
features.....

MTV NEWS
also covered the story
HERE
.